Press
Zip File
You can get a zip file with full-size screenshots and icons here.
The Hard Facts
App Store URL
https://apps.apple.com/us/app/gizmopack/id1505218567
Pricing
The app is free to download, with a one-time in-app purchase unlocking all the actions. 8 actions are free to use. The IAP costs $4.99 until June 1st, after which it's $5.99.
Requirements
iOS or iPadOS 13.1 or higher.
Icon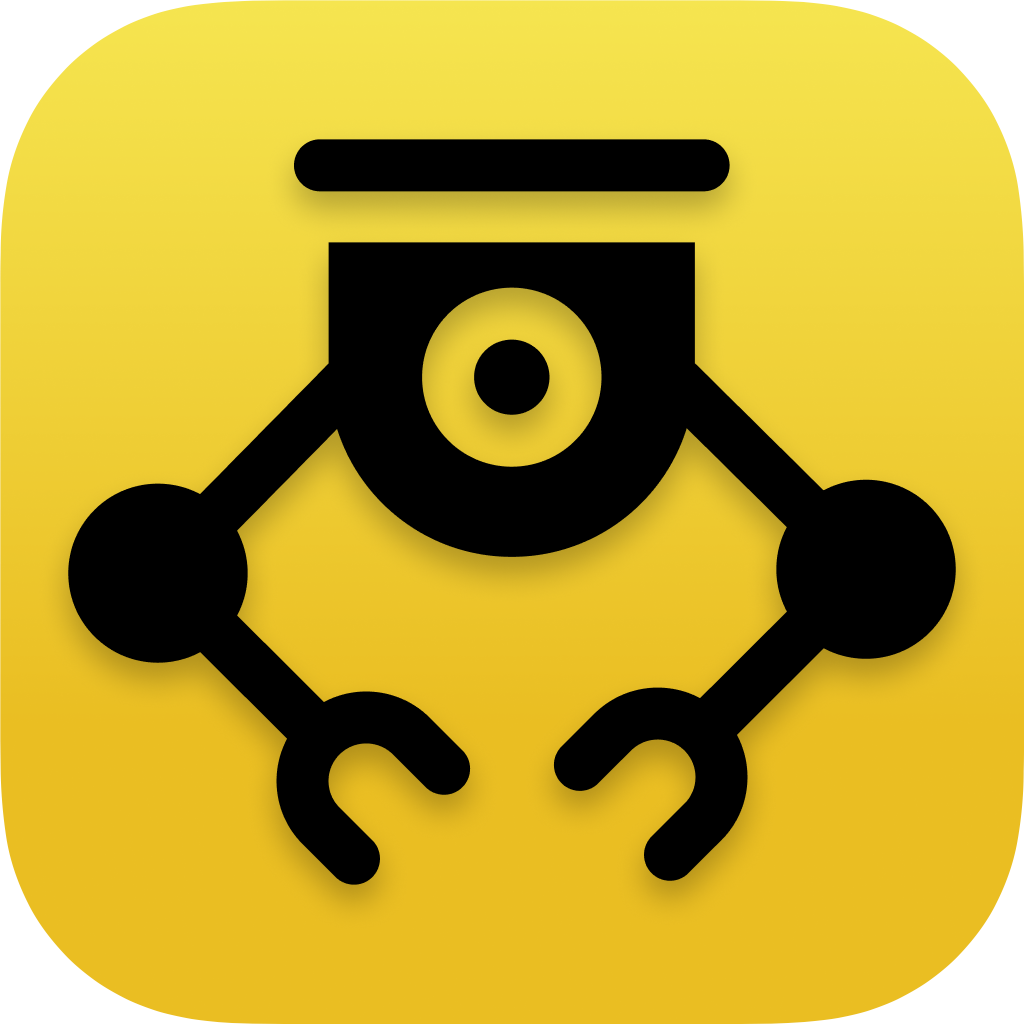 Collage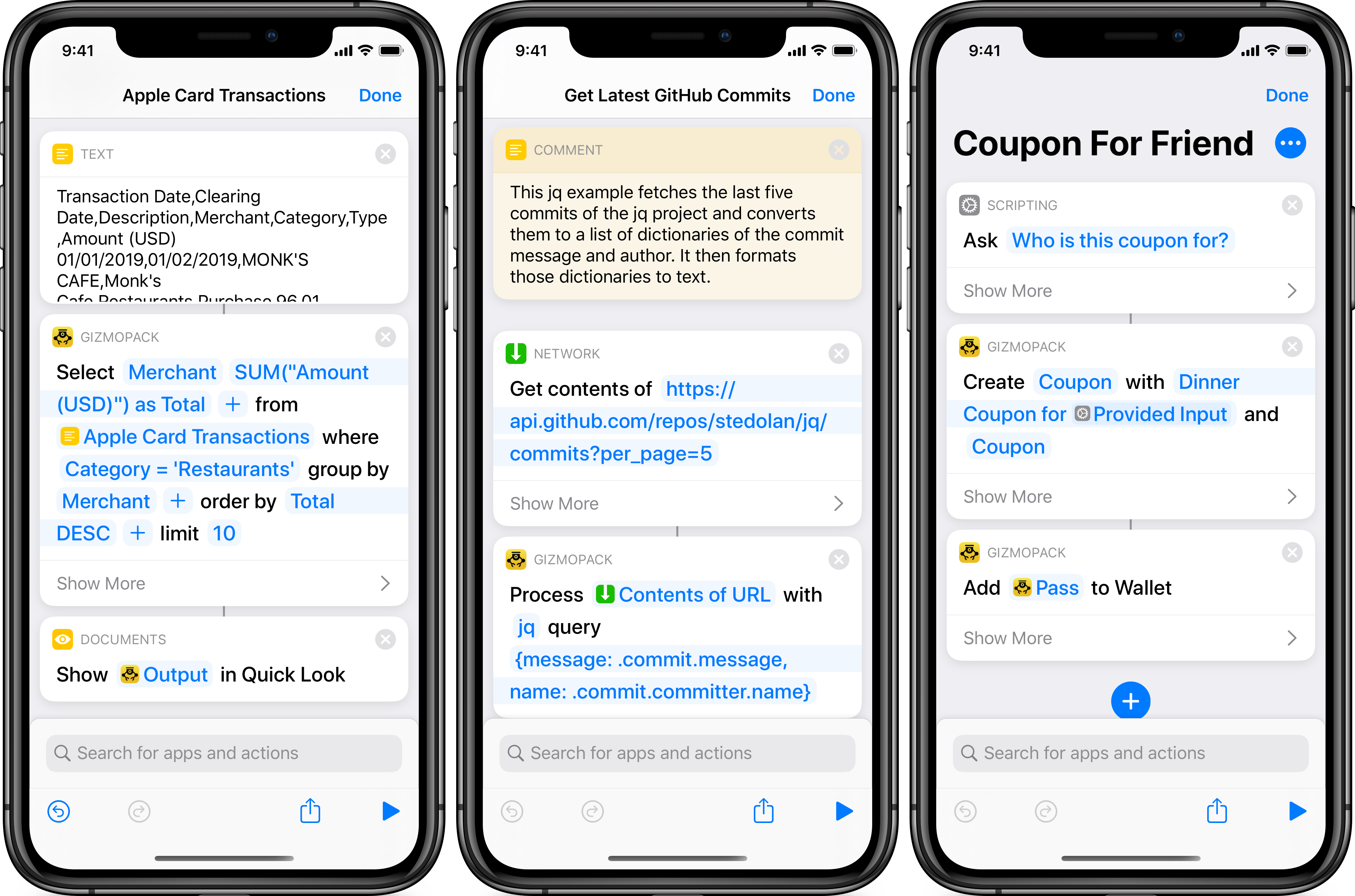 The App
GizmoPack is a set of power-user actions for the iOS Shortcuts app. I created it because I was running against some limits of what I could do in my shortcuts, so I initially created the app for myself. Then I got into a rabbit hole and just started adding more and more actions.
GizmoPack includes actions that make it super easy to slice and dice data into whatever format you need, you can query a CSV file with SQL or scrape a website with CSS for example. You can also create your own Apple Wallet passes, and even share variables across people by using Universal Variables.
The Developer
GizmoPack is being developed by Bouke van der Bijl, an indie developer from the Netherlands. GizmoPack is a side project, by day I'm a software engineer.